What is 'Confitex'?
Confitex is a company who design incontinence underwear that is both functional and stylish, giving you the confidence to live life without holding back. It's that simple – and that revolutionary!
The inspiration came when friends, Mark and Frantisek had an idea to manufacture high-performance ski suits after experiencing the common notion of 'busting to go' while high on a mountaintop. However, their horizons expanded when they learnt about how many people live with that reality whether they're on a mountaintop or not - that reality being incontinence.
The research and figures around incontinence astounded them. One in three women and one in ten men will experience incontinence in their lifetime, and the more they investigated, the more frustrated they became with the limited options available.
With their combined knowledge and experience, the entrepreneurs created and patented a high performance textile which would form the foundation of their product plus meet the needs of people who wanted to do away with plastic based disposables, and Confitex was born - fashionable, comfortable, reusable incontinence underwear designed with confidence and freedom in mind.
How does Confitex work?
The secret to Confitex's superior performance comes in the form of their patented three-layer technology. This central panel works to wick away moisture, absorb liquid and protect clothing with a unique waterproof outer layer made from a high-density weave. The absorbent middle layer can hold up to 350ml of liquid to suit a range of needs.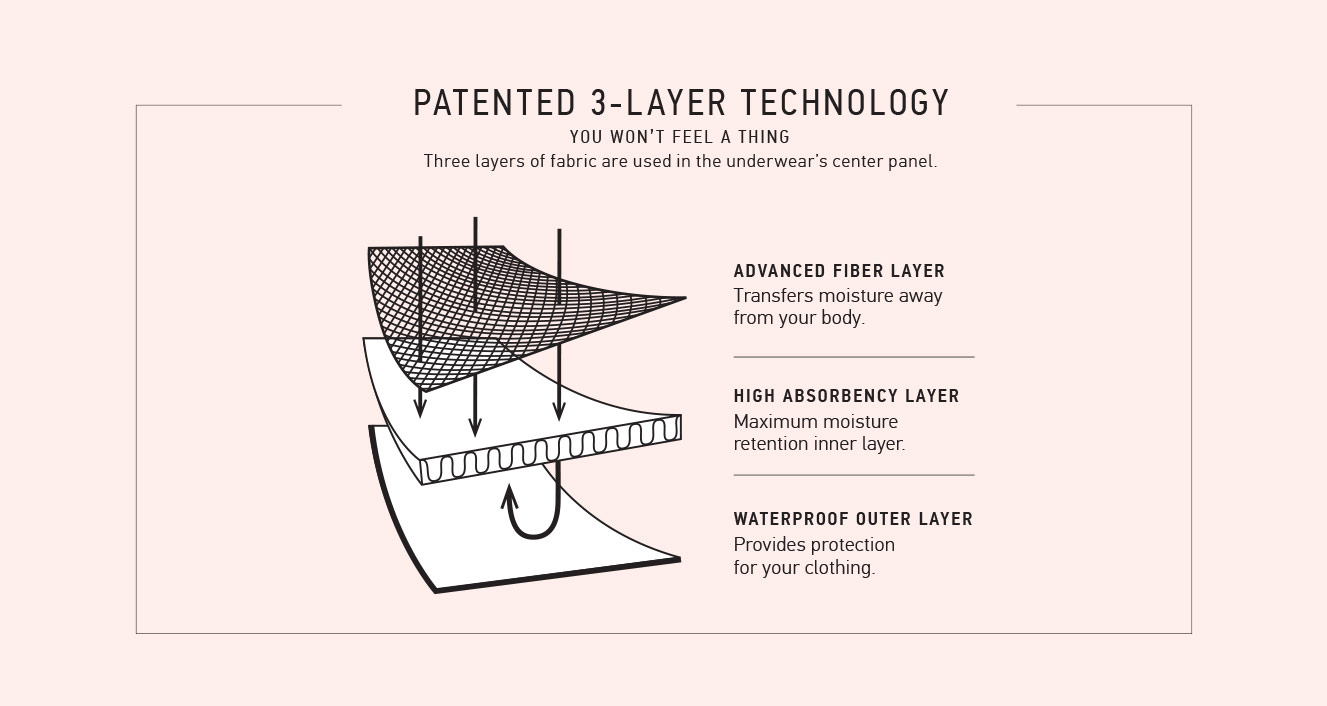 Confitex's commitment to the environment not only makes their underwear a sustainable option, but also increases the breathability and comfort of their design - because less plastic is not only better for the planet, but better for you, too!
How will you save money with Confitex?
While disposable products may give the illusion of saving you a few dollars in the short run, Confitex undies are designed for durability. Their world-first technology means their underwear can be worn with confidence all day long and can be put straight in the washing machine ready to reuse for up to 200 washes - just like normal clothing! When you think about the cost of purchasing one pair of Confitex underwear versus 200 disposable pads or diapers – that's a lot of money saved.
What is the Confitex difference?
Confitex marries performance technology with beautiful design. They have ranges for both men and women which look like normal underwear, are comfortable to wear and suitable for everyday use.
For men, they offer sleek boxer cuts in black or grey (which can feature a fly opening if preferred), and have sizes from S to 3XL.
For women, Confitex offers a variety of styles, from understated basics to feminine lacy briefs (selected styles available in black, beige and blue). Sizes range from an XS to a 3XL, and with options available for different absorbency needs, there really is something for everyone!
Confitex are excited to introduce you to their revolutionary products, and can't wait to see you living life without holding back!
Allegro Medical has been a leading online provider of incontinence products including reusable underwear, disposable protective underwear (pull-ups), adult diapers, disposable and reusable underpads, and medical supplies for over 20 years. We are excited to introduce the Confitex line of high end reusable incontinence underwear to our customers.
Visit Allegromedical.com for a comprehensive selection of quality medical supplies and incontinence products at the best prices guaranteed.